New Clinical Trials for Endocrine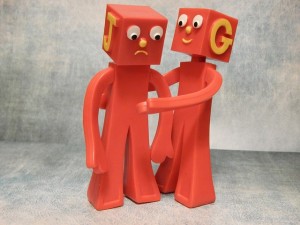 The endocrine system affects many different parts of the body as well as functions in the body. Each endocrine disorder is diagnosed and treated differently. There are many ongoing endocrine clinical trials to help discover better and more effective ways of treating endocrine disorders.
If you have been diagnosed with a disease that affects your endocrine system, or that your doctor has called a hormonal imbalance, please review the list of current endocrine clinical trials. If you are interested in participating please contact us.
What is Endocrine?
Endocrine is a term that refers to a system of glands in the body that secrete hormones. These hormones are responsible for regulating many functions of the body. The effects of the hormones secreted by the endocrine system may start slowly, but they can last longer in comparison to the quickness of the nervous system.
Common endocrine diseases include diabetes mellitus, thyroid disease and obesity. Disorders of the endocrine system can also lead to sex hormone disorders, problems with metabolism, growth, and mood. Some organs are also capable of secreting hormones and are part of the endocrine system. These include the kidney and the liver. Endocrine disorders are also known as hormone imbalances.
Endocrine Treatments
Endocrine disorders are fairly common and many are mild enough that they do not require any treatment. Treating endocrine disorders that are more serious is usually done with synthetic hormones in an attempt to restore hormonal balance and bring the body back to its regular state.
Sometimes the hormones cause a growth to form in the endocrine system. In these cases surgery or radiation may be used to remove the growth. Treating endocrine disorders is also commonly taken care of by diagnosing and treating the underlying cause of the hormonal imbalance.