New Clinical Trials for Vaccines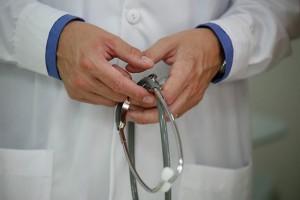 The subject matter for vaccine clinical research is almost endless. There are so many diseases and chronic ailments that it would be wonderful to have a vaccine for all of them. Unfortunately that's not realistic.
Costs are a prohibitive factor in the study, development and widespread use of a vaccine. There are ongoing vaccine clinical studies to test those that might be good possibilities. Please review the list of current vaccine clinical trials and let us know if you think you qualify.
What are Vaccines?
Vaccines are biological preparations that can help build immunity to diseases when given in small amounts. The way a vaccine works is that the body's immune system attacks the foreign body found in the vaccine. The next time that body shows up the immune system "remembers" it and knows how to deal with it.
There are two types of vaccines – prophylactic which prevent, and therapeutic which is used against things like cancer. Vaccines were first recognized and studied in the 1770s with smallpox. Vaccines are usually made up of dead versions of a disease, although in some cases living versions are used. There is some controversy surrounding vaccine treatments. Some groups believe that they do not work.
Vaccine Treatments
Sometimes the immune system simply does not respond to vaccines. With the development of many different vaccines children these days are on a complicated schedule of vaccines shots and booster shots starting once their immune systems have fully developed. Mild forms of the disease may develop after a vaccine treatment.
A needle is the most common method of giving vaccines, but new methods for administering them are being developed. These include pills, patches and inhalers. An example of a successful vaccine treatment is the measles. In 1958 there were 763,094 cases. In 2008, after a measles vaccine was developed, there were only 54 cases.