New Clinical Trials for Pain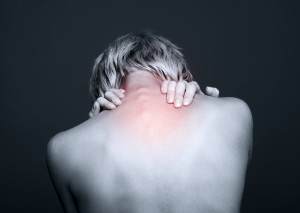 From a simple headache, to a traumatic injury, many medical issues involve a varying degree of pain. Past clinical studies for pain have shown that people have different thresholds for pain. The addictive nature of some current pain medications leaves room for the discovery of an effective pain medication that does not cause dependency. If you are dealing with pain and are interested in participating in a pain clinical trial, please review the list of current trials.
What is Pain?
Pain is a term that refers to an unpleasant feeling in the body. It can originate from many different things and is a helpful tool in diagnosing medical issues in patients. Pain is part of a person's defense system and should be considered a red flag that something is wrong. Pain is what motivates us to withdraw from the situation, protect what hurts and avoid that situation in the future.
Chronic pain interferes with a person's life in that it is distracting and can make it difficult to focus. Things like work and socializing can become next to impossible. Pain has also been shown to be psychogenic, meaning that the more painful someone thinks something is, the more painful it will be.
Pain Treatments
There are many over the counter medications for treating pain. Aspirin and ibuprofen are two of the most popular. If something stronger is needed to treat pain doctors can prescribe pain pills or administer medications through an IV. Unfortunately some patients become addicted to these pills. Patients with emotional support have been shown to experience less pain, as in someone going through cancer treatments.
Treating pain is also one of the areas where many people seek alternate treatments. These include acupuncture, hypnosis and spinal manipulation. There is not solid evidence that any of these therapies lead to a patient experiencing less pain.