Oregon Health and Science University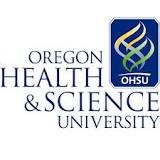 In 1887, the inaugural class of the University of Oregon Medical School met in the school's lone building - a two-room converted grocery store in northwest Portland. From that small school we have grown into a world-class teaching hospital and research center that draws in students, scientists, and patients from across the country and around the world. At the same time, we retain our strong commitment to serving our local community, and to treating each patient as a unique individual.
With a rich diversity of activities happening across our campuses in and around Portland, we know that you can find what you are looking for - whether it is preparing yourself for a future as a health care provider, delving into critical research questions, or looking for a place where you can feel completely confident in the high quality of care you or a loved one receives.
We've found
396 trials
at this facility