New Clinical Trials for Breast Cancer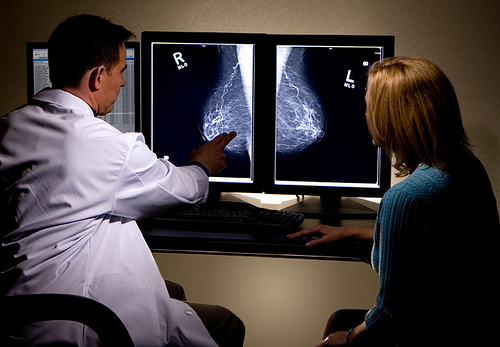 The high visibility of breast cancer through things like the pink ribbon campaigns and breast cancer awareness month has resulted in a lot of focus on developing better drugs for breast cancer. Breast cancer clinical research has improved treatments over the past few decades. These treatments are continually being tested and reviewed. There is still a large need for breast cancer clinical studies.
(If you are interested in learning more about breast cancer, check these pages out: Breast Cancer Signs & Symptoms)
If you are a survivor of breast cancer or are currently dealing with breast cancer, you may be eligible to take part in one of a current breast cancer clinical trial. Please review the list and contact us if you are interested. As always, participation in clinical trials is at no cost to you.
What is Breast Cancer?
Breast cancer occurs when cancer cells form in either the milk ducts or lobules of breast tissue. It is the most common non-skin cancer found in women and accounts for approximately 10% of all cancer in women. Breast cancer is classified by stages. Stage 0 is the earliest and most easily treated stage while stage 4 is the most advanced and dangerous stage. Breast cancer is often first detected when a woman feels a lump in her breast. She may also notice changes in the look, feel or color of her breasts. Frequent mammograms also often find the first signs of breast cancer. Factors that affect someone's chances of developing breast cancer include sex, age, hormones, race, diet, and exercise.
Breast Cancer Treatments
With today's modern medicine and technology, breast cancer treatments most often include a combination of surgery, drugs (hormonal and chemotherapy) and radiation. Surgery removes most of the cancer while radiation kills surrounding cells that may have been missed during surgery. Higher risk breast cancers include those that have spread to the lymph nodes in the armpits. These are treated with cyclophosphamide plus doxorubinin (CA). This treatment is effective, but has bad side effects because it also causes damage to normal cells. Hormone blocking therapy is another treatment for breast cancer. This blocks the estrogen that some cancers need to grow. You can also learn more at PubMed Health.