New Clinical Trials for Constipation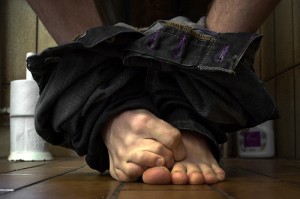 Constipation is a condition that is seen in both adults and children. Many children suffer from it at times during their life when their diet is changing drastically, such as going on solid foods for the first time. Although constipation clinical research shows that the majority of adult constipation can be treated in non-medical ways, it is still an important condition to research and study. We are always in search of new ways of preventing, managing and treating the worst symptoms of constipation.
Current constipation clinical trials are listed on this page. If you or someone you know suffers from constipation on a regular basis, you may be eligible to participate in one of these studies.
What is Constipation?
Constipation is a symptom of problems with bowel movements being difficult to pass. This is usually caused either by an obstruction in the intestines or rectum, or by what is called colonic slow transit. Colonic slow transit is slow movement of the bowels due to diet and hormones. Constipation is also known as costiveness, dyschezia and dysynergic defecation. Constipation also refers to infrequent bowel movements, the need to strain during bowel movements or feelings of incomplete bowel movements. Constipation can become chronic and this is known as irritable bowel syndrome.
Constipation Treatments
Constipation treatments include diet changes, laxatives, enemas, biofeedback, and surgery. Since constipation is often caused by a lack of fiber or fluids, eating more fiber and increasing fluids will often take care of the problem. A permanent change in diet can also usually prevent the constipation from returning. Laxatives are not encouraged for treating constipation since people can become dependent on them. Enemas can be helpful, but they only remove stool from the rectum. If all else fails, physical removal of the bowel movement by a physician may be necessary.