Childrens Hospital Los Angeles
4650 Sunset Blvd
Los Angeles, California 90027
 (323) 660-2450
www.chla.org/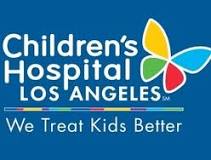 Children's Hospital Los Angeles is a 501(c)(3) nonprofit hospital for pediatric care.
The hospital has been named the best children's hospital on the West Coast and is among the top five in the nation for clinical excellence with its selection to the prestigious U.S. News & World Report Honor Roll. Our hospital is home to The Saban Research Institute, one of the largest and most productive pediatric research facilities in the United States.
Children's Hospital is also one of America's premier teaching hospitals through its affiliation since 1932 with the Keck School of Medicine of the University of Southern California. Each year, we provide more than 104,000 children with pediatric health care in a setting designed just for their needs.
We are a research hospital and believe that it is through research that we can improve the delivery of care to the children of the future.
We've found
236 trials
at this facility