New Clinical Trials for Skin Cancer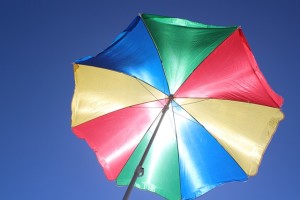 While a lot is known about the causes of skin cancer, there is a lot to be learned about better ways to treat the disease. More skin cancer clinical studies are needed to develop advanced and sophisticated preventative methods.
There are new skin cancer clinical trials being conducted. If you have been diagnosed with skin cancer and would like to participate in a clinical trial please review the list. Participation in clinical trials is always at no cost to you.
What is Skin Cancer?
Skin cancer is cancer growths that form on the outside layer of the skin. The three most common malignant skin cancers are basal, squammous and melanoma. Since skin cancer develops on the skin it is generally easy to notice and diagnose. Tumors are highly visible in skin cancer. It is the most commonly diagnosed form of cancer and is generally very treatable. Most skin cancer is caused by prolonged exposure to the sun. Sunscreen can help, but it does not help with all types of cancer. Smoking can also cause skin cancer. Patients may first notice a change in skin color and texture and sometimes changes in the appearance of moles indicates that skin cancer is present. It is also known as skin neoplasm. Learn more by visiting the Skin Cancer Foundation.
Skin Cancer Treatments
The best way to treat skin cancer is to prevent it. Limiting exposure to the sun, especially during the peak hours of 10 a.m. – 3 p.m., wearing protective clothing and using sunscreen will all reduce the risk of developing skin cancer. Once developed the skin cancer treatment depends on the type, location, severity, and cause of the skin cancer. Low risk skin cancer treatments include radiation therapy, topical chemotherapy or cryotherapy (freezing off the cancer). There is also a surgery called Moh's micrographic surgery that is sometimes used to remove the cancer.