New Clinical Trials for Hot Flashes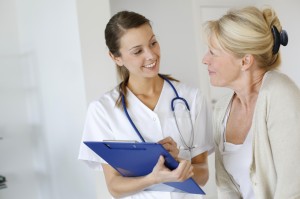 Although hot flashes are not life threatening and don't last forever, they can be a disruptive and sometimes embarrassing part of a woman's day. Of the current hot flash treatments none are an ideal solution. There is a need for ongoing hot flash clinical research and studies.
Women going through menopause can suffer hot flashes for several years both before and after menopause. If you have suffered from hot flashes and are interested in taking part in a current hot flash clinical trial please review the list of current studies. If you are eligible, participation is at no cost to you. 
What are Hot Flashes?
Hot flashes are also known as hot flushes or night sweats. They are caused by changing levels of hormones and most often occur in women going through menopause. Hot flashes are generally described as a feeling of intense heat starting in the face and chest. The feeling can spread throughout the entire body and be accompanied by an increased heartbeat. They may last just a few minutes or up to a half hour. Standard hot flashes come on quickly and usually end quickly. Ember flashes are slower and can last longer. Hot flashes can occur a few times a week or many times a day. Hot weather or environments tend to make hot flashes worse.
Hot Flash Treatments
Hormone replacement therapy is the most common hot flash treatment. While this usually relieves the hot flashes, unfortunately it can have dangerous side effects like an increase of breast cancer and stroke. Other medications shown to be effective hot flash treatments include SERMS and antidepressants. Natural remedies often talked about are ginseng and flaxseed, although there is no conclusive evidence that these help. Lifestyle changes that may help with hot flashes include avoiding caffeine and hot drinks, having regular intercourse and using personal lubricants.