University of Michigan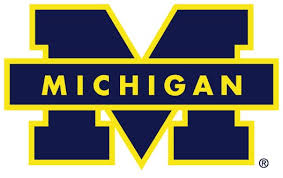 The University of Michigan was founded in 1817 as one of the first public universities in the nation. It was first established on 1,920 acres of land ceded by the Chippewa, Ottawa, and Potawatomi people "...for a college at Detroit." The school moved from Detroit to Ann Arbor in 1837, when Ann Arbor was only 13 years old. The city had a booming population of 2,000, a courthouse and jail, a bank, four churches and two mills. It had been established in 1824 by two Easterners, John Allen and Elisha Rumsey. The town was named to honor the wives of the founders, Mary Ann Rumsey and Ann Allen, and the natural arbor created by the massive oaks in the area.
Today, the University of Michigan remains one of the most distinguished universities in the world and a leader in higher education. It is one of a small number of public institutions consistently ranked among the nation's best universities, and it regularly is in the top three of the country's public institutions, with over 51,000 students and 5,600 faculty at three campuses. The University of Michigan boasts of one of the largest health care complexes in the world, the best university library system in the country, and the some of the best computer access for students and faculty of any campus in the world. Over 5,500 undergraduate courses are taught each term in over 100 programs. Undergraduate, graduate and professional students have a choice of 17 separate schools and colleges, 588 majors, over 600 student organizations, 350 concerts and recitals every year, as well as hundreds of speakers, symposia, films, and readings.
We've found
364 trials
at this facility