Transcutaneous Raman Spectroscope (TRS) Analyses of Diabetic Foot Ulcers
| | |
| --- | --- |
| Status: | Recruiting |
| Conditions: | Gastrointestinal, Podiatry, Diabetes |
| Therapuetic Areas: | Endocrinology, Gastroenterology, Orthopedics / Podiatry |
| Healthy: | No |
| Age Range: | 18 - 80 |
| Updated: | 7/11/2015 |
| Start Date: | September 2014 |
| End Date: | August 2016 |
| Contact: | Blake Roessler, MD |
| Email: | roessler@umich.edu |
| Phone: | 734-763-7949 |
Transcutaneous Raman Spectroscope Analyses of Diabetic Foot Ulcers
The primary translational research objective of the study is to demonstrate feasibility of
using the Transcutaneous Raman Spectroscopy technology in a point-of-care environment. This
study represents an initial evaluation of the device in a small cohort of human patients
with diabetic foot ulcers. We will be evaluating safety, device design and certain human
engineering factors associated with point of care use of the TRS. We anticipate the data we
collect in this study will form the basis of later medical device studies.

Inclusion Criteria:

- Ability to provide informed consent

- Diagnosis of diabetes mellitus

- Full thickness or superficial foot and ankle ulcers based on clinical assessment
(e.g., University of Texas (UT) grades 1-3, stages A-D). For reference, see Appendix
1 for the UT classification table

Exclusion Criteria:

- Age less than 18 or greater than 80 years old

- Subject has a psychological or sociological condition or an addictive disorder that
would preclude informed consent

- Completely epithelialized ulcer based on clinical assessment with no ischemia or
infection (UT classification 0A)

- Current or previous use of anti-resorptive bisphosphonate drugs (e.g., risedronate
(Actonel) and alendronate (Fosamax))

We found this trial at
1
site
500 S State St
Ann Arbor, Michigan 48109
(734) 764-1817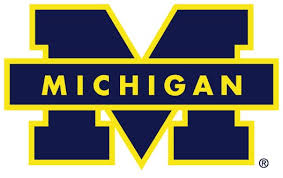 University of Michigan The University of Michigan was founded in 1817 as one of the...
Click here to add this to my saved trials