Examination of Psychological Tools and Tracking in an Online Intervention for Type 2 Diabetes
| | |
| --- | --- |
| Status: | Recruiting |
| Conditions: | Diabetes, Diabetes |
| Therapuetic Areas: | Endocrinology |
| Healthy: | No |
| Age Range: | 21 - 70 |
| Updated: | 6/23/2018 |
| Start Date: | January 27, 2017 |
| End Date: | May 1, 2021 |
| Contact: | Laura Saslow, PhD |
| Email: | info@succeedstudy.org |
| Phone: | (734) 764-7836 |
The goal of the research is to optimize an online and mobile multicomponent 12-month diet and
lifestyle intervention for improving the blood glucose control of individuals with type 2
diabetes.
The core of the program, administered to all participants, includes recommendations to follow
a very low carbohydrate, ketogenic diet. The researchers will test whether adding the
following experimental components will enhance the intervention's ability to improve health
outcomes: (1) active vs. periodic self-monitoring of dietary intake using an "app"; (2)
training vs. no training in positive affect; and (3) training vs. no training in mindfulness
and mindful eating.

Inclusion Criteria:

- Weight: Body Mass Index of 25-45 kg/m2 or greater.

- Current HbA1c of 6.5% or higher

- Regular access to the internet

Exclusion Criteria:

- Taking glucose lowering medications other than metformin

- Being pregnant or breastfeeding

- Currently undergoing cancer treatments

- Active use of a weight loss program or medications

- Self-reported impaired renal or hepatic function

- Self-reported untreated thyroid condition

- Vegetarian or vegan

- Weight loss surgery within the past year

- Medical concerns that prevent participants from following the assigned protocol

We found this trial at
1
site
500 S State St
Ann Arbor, Michigan 48109
(734) 764-1817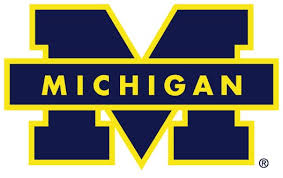 University of Michigan The University of Michigan was founded in 1817 as one of the...
Click here to add this to my saved trials