Experimental and Clinical Studies of Retinal Stimulation
| | |
| --- | --- |
| Status: | Recruiting |
| Conditions: | Ocular |
| Therapuetic Areas: | Ophthalmology |
| Healthy: | No |
| Age Range: | 25 - 89 |
| Updated: | 8/19/2018 |
| Start Date: | October 30, 2017 |
| End Date: | October 2020 |
| Contact: | James Weiland |
| Email: | weiland@umich.edu |
| Phone: | 661-713-4603 |
The study will evaluate new methods of retinal stimulation and training with the goal of
improving the visual ability of retinal prosthesis participants.
The study will test new ways to make the retinal prosthesis visual perception easier with
auditory-visual training and how to make the retinal prosthesis work better at perceiving
shapes.

Inclusion Criteria:

- Must be implanted with an Argus II Retinal Prosthesis system.

- Have 5 or more electrodes that create a perception with stimulation.

- Must be willing and able to comply with the protocol testing requirements.

Exclusion Criteria:

- Subjects participating in another investigatory drug or device study

- Any disease or condition that prevents understanding or communication of informed
consent, study demands, and testing protocols.

We found this trial at
1
site
500 S State St
Ann Arbor, Michigan 48109
(734) 764-1817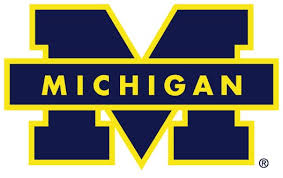 University of Michigan The University of Michigan was founded in 1817 as one of the...
Click here to add this to my saved trials