The Clinical Utility of Measuring the Circadian Clock in Treatment of Delayed Sleep-Wake Phase Disorder
| | |
| --- | --- |
| Status: | Recruiting |
| Conditions: | Insomnia Sleep Studies |
| Therapuetic Areas: | Psychiatry / Psychology |
| Healthy: | No |
| Age Range: | 18 - 65 |
| Updated: | 2/24/2019 |
| Start Date: | February 15, 2019 |
| End Date: | December 2020 |
| Contact: | Jennifer Zollars |
| Email: | wolfejk@med.umich.edu |
| Phone: | 734-232-0232 |
The Clinical Utility of DLMO in the Treatment of Delayed Sleep-Wake Phase Disorder: A Randomized Trial
This study will test whether measuring the circadian clock during treatment of delayed
sleep-wake phase disorder results in greater improvements in sleep compared to estimating the
circadian clock.
The study is a randomized, controlled, parallel double-blind 4-week trial of 0.5 mgs of
exogenous melatonin timed to either 3 h before actual dim light melatonin onset (DLMO) based
on in-home measurement (M-DLMO, n = 25) or 3 h before DLMO estimated at 2 h before average
sleep onset time based on actigraphy and sleep diary (E-DLMO, n = 25) in adult participants
with delayed sleep-wake phase disorder. All participants will receive melatonin 0.5 mgs.
Outcomes include change in DLMO, subjective and objective sleep parameters, and daytime
symptoms.

Inclusion Criteria:

- Meet diagnostic criteria for delayed sleep wake phase disorder

- Female participants of childbearing potential must agree to use a reliable method of
contraception from the screening visit until 4 weeks after the study has completed.

Exclusion Criteria:

- Hypersensitivity to melatonin or any other component of the product

- Sleep disorder other than delayed sleep wake phase disorder

- Medical and psychiatric conditions that may influence sleep or be affected by
melatonin

- Current use of medications which may have interactions with melatonin

- Pregnancy or breastfeeding

- Routine night shift work

- Past month travel or planned travel during the study across more than one time zone

- Use of melatonin in the past month

- Current use of medications that may interfere with the measurement of melatonin

We found this trial at
1
site
500 S State St
Ann Arbor, Michigan 48109
(734) 764-1817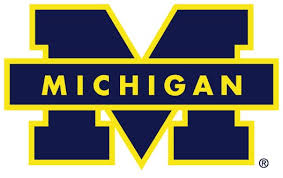 University of Michigan The University of Michigan was founded in 1817 as one of the...
Click here to add this to my saved trials