Olympic Hematology and Oncology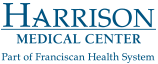 We provide outpatient cancer services in a refined environment designed specifically for the unique needs of cancer patients without the drive to Seattle.??
Our physicians and nationally certified, advanced oncology registered nurse-practitioners (ARNP), are available to provide personalized hospital and office-based care for our patients. Our physicians are board certified in medical oncology and are members of the American Society of Clinical Oncology. ??
We work closely with radiation oncologists, surgeons, and other specialists in a team approach to cancer treatment. Our clinic provides on-site laboratory services and chemotherapy treatment in a comfortable outpatient setting. Our patients have access to the most up-to-date treatments and may access clinical trials through our participation in regional and national cooperative groups.
We've found
3 trials
at this facility
Breast Cancer Clinical Trial
Paclitaxel Albumin-Stabilized Nanoparticle Formulation, Doxorubicin, Cyclophosphamide, and Pegfilgrastim With or Without Bevacizumab in Treating Women With Inflammatory or Locally Advanced Breast Cancer
Status:
Enrolling
Updated:
9/20/2012
Click here to add this to my saved trials

Prostate Cancer Clinical Trial
Bicalutamide and Goserelin or Leuprolide Acetate With or Without Cixutumumab in Treating Patients With Newly Diagnosed Metastatic Prostate Cancer
Status:
Enrolling
Updated:
12/30/2011
Click here to add this to my saved trials

Breast Cancer Clinical Trial
Tamoxifen Citrate in Treating Patients With Metastatic or Recurrent Breast Cancer
Status:
Enrolling, Phase II
Updated:
12/6/2012
Click here to add this to my saved trials