Cincinnati Children's Hospital Medical Center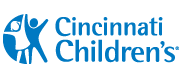 Patients and families from across the region and around the world come to Cincinnati Children's Hospital Medical Center because we are dedicated to improving child health.
Other medical providers often turn to us when a child needs a complex surgical procedure or treatment for a rare pediatric disease. We discover new and better ways to treat the conditions that affect children, maintaining our status as one of the world's foremost centers for pediatric care.
U.S. News & World Report ranked Cincinnati Children's as one of the nation's top three pediatric hospitals, but we're far more than a number or ranking. We are a resource for your family. We are also a positive force in the community, improving public health for children. And we're a partner with patients and families in pursuit of the best possible healthcare outcomes for every child we treat.
We've found
357 trials
at this facility