MRI Biomarkers in as Predictor of Clinical Endpoints in Pediatric Autoimmune Liver Disease
| | |
| --- | --- |
| Status: | Recruiting |
| Conditions: | Gastrointestinal, Gastrointestinal, Gastrointestinal, Hepatitis |
| Therapuetic Areas: | Gastroenterology, Immunology / Infectious Diseases |
| Healthy: | No |
| Age Range: | 6 - 23 |
| Updated: | 2/3/2019 |
| Start Date: | February 20, 2017 |
| End Date: | February 2031 |
| Contact: | Alexander Miethke, MD |
| Email: | alexander.miethke@cchmc.org |
| Phone: | 513-636-8948 |
Longitudinal Study for the Assessment of MRI Based Biomarkers as a Predictors of Clinical Endpoints in Pediatric Onset Autoimmune Liver Disease
Autoimmune liver diseases (AILD), which include Primary Sclerosing Cholangitis (PSC) and
Autoimmune Hepatitis (AIH) are a common etiological factor for chronic liver disease among
adolescents. This is a longitudinal study to identify surrogate endpoints with an accurate
predictive value for the progression of hepatobiliary damage in subjects with pediatric onset
AILD. This study will involve collection of MRI-based data at the time of enrollment and at
year 1 and 2 of follow up, and collection of clinical data for 10 years following enrollment.
There is a strong possibility that MRI quantitative techniques may be more sensitive to
disease progression than standard clinical and laboratory tests. To investigate predictivity
of MRI based biomarkers, summary measures of MRCP/MREL from baseline, Year 1 and Year 2, e.g.
change rate, maximum, and average will be calculated as predictors for Year 10 clinical
outcomes. The same predictors will also be used to model native liver survival in a
proportional hazard regression. Findings from this study may be used to assess disease
progression and to predict complications and survival of liver disease patients.

Inclusion Criteria:

1. Age 6-23 years old.

2. Established clinical diagnosis of AIH or PSC.

Exclusion Criteria:

1. History of liver transplantation.

2. Chronic Hepatitis B or untreated hepatitis C virus infection.

3. Pregnancy.

4. Absolute contraindication for MRI (e.g. pacemaker, metallic implants, claustrophobia).

5. Diagnosis of cystic fibrosis or biliary atresia

6. Diagnosis of cardiac hepatopathy.

7. Diagnosis of Wilson's disease, Alpha-1 Antitrypsin deficiency, or Glycogen storage
disease.

8. Skin conditions which could be aggravated by MREL (i.e. Epidermolysis bullosa).

We found this trial at
1
site
3333 Burnet Avenue # Mlc3008
Cincinnati, Ohio 45229
 1-513-636-4200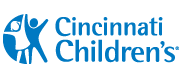 Cincinnati Children's Hospital Medical Center Patients and families from across the region and around the...
Click here to add this to my saved trials