Arkansas Children's Hospital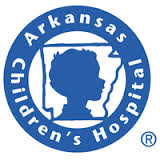 Arkansas Children's Hospital (ACH) is the only pediatric medical center in Arkansas and one of the largest in the United States serving children. The campus spans 29 city blocks and houses 370 beds. The average patient stay is 5.32 days (based on FY13 data). ACH has a staff of approximately 500 physicians, 80 residents in pediatrics and pediatric specialties and more than 4,400 employees. The private, nonprofit healthcare facility boasts an internationally renowned reputation for medical breakthroughs and intensive treatments, unique surgical procedures and forward-thinking medical research - all dedicated to fulfilling our mission of enhancing, sustaining and restoring children's health and development. Our physicians are consistently recognized for their outstanding performance and achievement in taking care of our young patients. Doctors from Arkansas Children's Hospital are consistently listed on Best Doctors and Top Doctor lists locally and nationally.
ACH serves as the pediatric teaching affiliate of UAMS and is home to the Department of Pediatrics. ACH is the classroom where medical students study the pediatric component of all disciplines. In turn, UAMS shares its current medical breakthroughs and technological advancements. UAMS faculty on the ACH campus are practicing physicians as well as teachers to UAMS students in medicine, nursing, pharmacy and allied health.
We've found
98 trials
at this facility