St. Jude Children's Research Hospital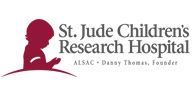 St. Jude is unlike any other pediatric treatment and research facility. Discoveries made here have completely changed how the world treats children with cancer and other catastrophic diseases. With research and patient care under one roof, St. Jude is where some of today's most gifted researchers are able to do science more quickly.
Our vision is to be the world leader in advancing the treatment and prevention of catastrophic diseases in children. This vision will be pursued by providing outstanding patient care; by conducting basic, translational and clinical research designed to elucidate biological mechanisms, understand disease pathogenesis, improve diagnosis, enhance treatment outcome, prevent diseases and minimize adverse consequences of treatment; and by educating health care and scientific research professionals. Through these efforts we seek to cure and enhance the quality of life for an increasing proportion of children who come to us for treatment, and by expanding and sharing knowledge, to advance treatment of children with catastrophic diseases worldwide, while developing strategies to prevent catastrophic diseases in children.
We've found
189 trials
at this facility