Seattle Children's Hospital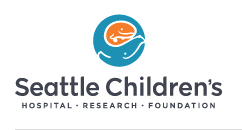 Seattle Children's Hospital specializes in meeting the unique physical, emotional and developmental needs of children from infancy through young adulthood. For more than 100 years, we have been dedicated to providing top-quality care to every child in our region who needs us, regardless of the family's ability to pay.
Through the collaboration of physicians in nearly 60 pediatric subspecialties, we provide inpatient, outpatient, diagnostic, surgical, rehabilitative, behavioral, emergency and outreach services.
Seattle Children's is consistently ranked among the nation's best children's hospitals by U.S. News & World Report magazine. Thanks to our nursing excellence, we received Magnet status in 2008 – an honor bestowed on less than 4% of all hospitals in the United States.
We are also the primary teaching, clinical and research site for the Department of Pediatrics at the University of Washington School of Medicine, which is ranked one of the top 10 pediatrics programs in the country by U.S. News & World Report.
We've found
215 trials
at this facility