Minimally Invasive Radioguided Parathyroidectomy
| | |
| --- | --- |
| Status: | Recruiting |
| Conditions: | Endocrine |
| Therapuetic Areas: | Endocrinology |
| Healthy: | No |
| Age Range: | Any |
| Updated: | 4/2/2016 |
| Start Date: | September 1998 |
| End Date: | December 2020 |
The main purpose of this research study is to evaluate the effectiveness of a minimally
invasive surgical approach to removing parathyroid gland(s). The researchers are also
interested in analyzing abnormal parathyroid tissue for changes in genes and proteins that
may contribute to overactive parathyroid gland(s).
The specific aims of this study are to determine the safety and efficacy of minimally
invasive radioguided parathyroidectomy, to determine the positive and negative predictive
value of sestamibi scanning to detect parathyroid adenomas, and to differentiate adenomas
from parathyroid hyperplasia. In addition, this study aims to determine the value of
intraoperative parathyroid hormone assay to verify biochemical cure of primary
hyperparathyroidism, to determine whether minimally invasive radioguided parathyroidectomy
is cos-effective, and to collect abnormal parathyroid tissue at the time of surgery for
tissue analysis.

Inclusion Criteria:

- All patients with biochemical evidence of primary hyperparathyroidism

We found this trial at
1
site
500 S Preston St
Louisville, Kentucky
(502) 852-5555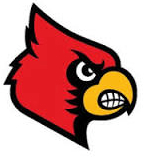 University of Louisville The University of Louisville is a state supported research university located in...
Click here to add this to my saved trials