New Clinical Trials for In-Hospital Volunteers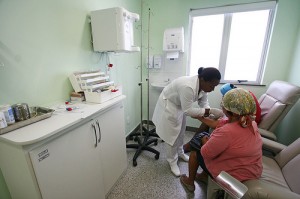 While hospitals are intended to make people better and cure them of disease, the nature of hospitals sometimes causes more illness. Hospital clinical studies in the past have lead to the practice of frequent hand washing and sanitizing. This is one of the best ways to prevent disease from spreading.
Ongoing hospital clinical trials are being conducted to study better ways of preventing and slowing the spread of germs and diseases in hospitals. If a disease that you caught while in the hospital has affected you, you may qualify to participate in a hospital clinical trial. Please review the list of current trials and contact us if you are interested.
Why Conduct In-Hospital Studies?
With a concentration of specialized healthcare equipment and healthcare professionals, modern hospitals can provide the perfect setting for larger clinical trials. While some patients may only visit a hospital for a few hours, others can be admitted and stay for anywhere from a day to several weeks or even months. Some hospitals specialize in certain types of healthcare, for example cancer treatment or rehabilitation. Other hospitals are teaching hospitals where medical students can learn their profession. Most hospitals have standard departments such as the emergency room, surgery, neurology, etc.
Hospital Specific Capabilities
Hospitals have a large number of specialists and equipment in one place and they are well equipped to treat many patients. Unfortunately, this can also cause problems for hospitals. The high concentration of sick people and the frequent amount of contact between doctors, nurses and patients, can lead to the easy spread of diseases. Hospital treatments run the gamut from mild concussions to life-threatening illnesses, but in some cases the hospital treatment includes an ailment that is caused by simply being in the hospital. Common infections contracted in hospitals include MRSA (a type of staff infection), C difficile, bedsores, urinary infections, pneumonia, and surgical site infections.