New Clinical Trials for Colorectal Cancer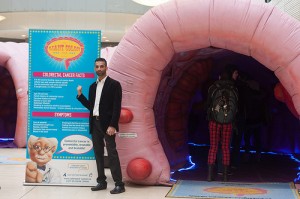 Despite many people suffering from issues related to colorectal cancer, they usually suffer in silence. Honestly, it can be a very personal and embarrassing subject to discuss. Patients are especially unwilling to come forth to participate in colorectal cancer clinical studies. Advocates for breast cancer research have made that an acceptable topic of conversation. Unfortunately the same has not yet happened for colorectal cancer.
If you or someone you know is suffering from this disease we encourage you to review the list of current colorectal cancer clinical trials. It may be difficult coming forward, but your participation may lead to knowledge that could help millions of people who suffer with this disease. Colorectal cancer clinical trials are strictly confidential and always at no cost to you.
What is Colorectal Cancer?
Colorectal cancer is also known as colon cancer or large bowel cancer. It occurs when cancer cells form in the colon, rectum or appendix. Colorectal cancer is the 4th most common cancer in the U.S. It is measured in stages and by the extent the cancer has spread. Factors considered during screening tests include size and placement of the tumor, whether or not the lymph nodes are involved and whether or not the cancer has spread to distant areas of the body. Symptoms of colorectal cancer can include change in bowel movements, the presence of blood in stool, rectal obstruction, or abdominal pain.
Colorectal Cancer Treatments
Colorectal cancer treatments vary based on the diagnosis. If the cancer is confined to the colon it is usually treatable with surgery. If gone untreated it will spread to the lymph nodes. In these cases surgery and chemotherapy can still be effective. Stage IV, where the cancer has spread to distant sites, is usually not curable. Colorectal cancer is most often detected during a colonoscopy. Early diagnosis offers patients a much higher chance of successfully treating colorectal cancer. Read more about colorectal cancer here.