Fox Chase Virtua Health Cancer Program at Virtua Memorial Hospital Marlton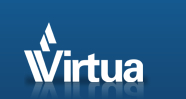 Virtua collaborates with Fox Chase Cancer Center in Philadelphia to provide preventative, diagnostic and treatment services. The Virtua Fox Chase Cancer Program consists of an Oncology Panel of doctors that has been recognized by the Fox Chase Cancer Center and must meet Fox Chase's high standards. The Oncology Panel is board-certified, practice medicine in a prescribed way, participate in quality assurance audits and attend continuing education programs.
Providing the highest quality, most advanced clinical and surgical care is only part of what Virtua Fox Chase Cancer Program offers. The program's compassionate approach to working with patients and families, and the team's accessibility every step along the way, makes it second to none compared to other programs.
We've found
4 trials
at this facility