Mount Carmel West Hospital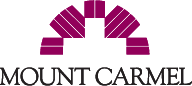 Located near downtown Columbus, Mount Carmel West is the original hospital in the Mount Carmel Health System. Serving nearly 18,000 patients each year, this Columbus hospital offers exceptional facilities, a host of medical specialties and a number of exclusive specialty centers.
Continual updates and enhancements have made our Columbus, Ohio hospital a truly outstanding facility. It is a Level II Trauma Center with 14 operating rooms, a urology suite, a state-of-the-art endoscopy lab and multiple intensive care units (Surgical ICU, Medical-Cardiac ICU, Open Heart Recovery Unit and Neuro ICU). The hospital also features a number of specialty centers dedicated exclusively to epilepsy monitoring, inpatient rehabilitation, bariatric treatment, long-term acute care and palliative care.
We've found
3 trials
at this facility
Click here to add this to my saved trials

Breast Cancer Clinical Trial
Paclitaxel Albumin-Stabilized Nanoparticle Formulation, Doxorubicin, Cyclophosphamide, and Pegfilgrastim With or Without Bevacizumab in Treating Women With Inflammatory or Locally Advanced Breast Cancer
Status:
Enrolling
Updated:
9/20/2012
Click here to add this to my saved trials

Click here to add this to my saved trials