Summa Barberton Hospital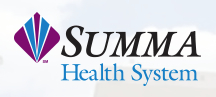 Summa Barberton Hospital is a full member of Summa Health System and is located approximately 10 miles southwest of Akron, Ohio. The hospital has served citizens of Barberton and the surrounding areas since its founding in 1915. Summa Barberton Hospital offers a variety of cutting edge heatlhcare services, and has undergone major renovations and upgrades to meet the growing needs of the Barberton community.
Summa Barberton Hospital includes a family medicine residency program and is a teaching hospital affiliated with the Northeast Ohio Medical University (NEOMED). More than 1,200 individuals and 400 medical staff provide extraordinary, compassionate care to patients and family members who seek medical care at this facility.
We've found
13 trials
at this facility