Marshfield Clinic Rice Lake Center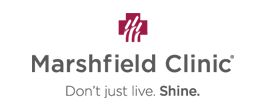 The Clinic was incorporated under Wisconsin law in 1916 and operates as a charitable corporation with all of its assets held in a charitable trust. It is one of only a few large independent nonprofit medical clinics in the United States. See the Marshfield Clinic history for more information.
Marshfield Clinic Rice Lake Center offers both primary and specialty care for patients from throughout northwestern Wisconsin. Physicians also help serve patients at Marshfield Clinic locations in Chetek and Spooner. If immediate attention is needed, or simply more convenient, Marshfield Clinic Rice Lake Center also offers patients Walk-In Care, which is available without an appointment.
We've found
26 trials
at this facility