Screening Tests Available for Colorectal Cancer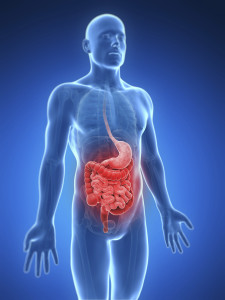 There are several tests which can be used to diagnosed colorectal cancer. Some of these tests are better served being used to identify pre-cancerous polyps (adenomas) which can then be removed before cancer develops. Others are used to diagnose cancer at earlier stages when it is still treatable.
(If you do have this disease, then you could qualify for a colorectal cancer clinical trial.)
Before choosing the tests you are going to take, you should discuss the available screening options with your primary healthcare provider. Oncologists will tell you should not wait for symptoms to manifest before getting screened. More than 90 percent of all colorectal cancer cases have been diagnosed in people over the age of 50– know your risk for colorectal cancer.
Colonoscopy
This colorectal screening test lets doctors see the inner lining of the patient's rectum, as well as their entire rectum. Patients must "flush out" their entire colon and rectum prior to the procedure. During the colonoscopy, doctors insert a thin tube with camera into the rectum. Advanced technology also allows doctors to remove polyps and some cancers during the colonoscopy if need be.
This form of screening test is widely recommended when it comes to reducing your risk of colorectal cancer. People over the age of 50 should consider getting a colonoscopy every 10 years. The risks associated with this procedure include tearing of the intestinal wall and internal bleeding.
Sigmoidoscopy
This procedure also provides doctors with an unobstructed view of the descending colon (lower portion of the colon) and the rectum lining. Patients must clean out their lower bowels prior to their sigmoidoscopy. Unlike a colonoscopy, patients usually do not require any sedative for this procedure. Doctors will use a thin,lighted tube to inspect the colon and rectum for cancer and polyps.
Clinical studies have shown that this screening test does help reduce the risk of colorectal cancer. The whole procedure can be done at the doctor's office, and patients are often able to return to work that same day. One significant drawback to sigmoidoscopy is that it can't detect cancers or polyps located in the right side of the colon.
CT Colonography
Computed tomography colonography (also known as "virtual colonoscopy" or simply CTC) is a screening test that utilizes a CT scanner to generate images of the patient's entire bowel. Images can be generated in 2D and 3D allowing radiologists to see if any polyps or cancers are present. There are several advantages to this type of screening test:
The entire bowel can be screened
It's non-invasive
Adenomas and other abnormal occurrences can be spotted
Patients don't need to be sedated
There are several disadvantages to using CT colonography too. These include:
Cleaning out the colon prior to screening
The option for taking a biopsy is not available if something is found
This test is not covered under many health insurance plans in the US
Patients are exposed to a small dose of radiation during the screening
Stool Sample Tests
If colorectal cancer has developed, microscopic levels of abnormal DNA and blood can usually be found in the stool. These types of tests are used to detect abnormal DNA and blood markers in samples. There are two primary stool tests used for contemporary screenings:
Guaiac tests
Immunochemical tests
For guaiac tests, two samples are taken from three consecutive bowel movements. Patients must apply these samples to their at-home collection card. These are then mailed back to their healthcare provider for analysis. Drugs like NSAIDS and aspirin (they can upset the stomach) should be avoided prior to this sample collection.
For immunochemical tests, stool must be brushed with a long handled tool which is then brushed on the collection card. This sample is then sent into the lab for analysis. Patients don't need to make any lifestyle changes before taking this test.
(Please Note: Patients should schedule a full colonoscopy if their stool sample test comes back positive– this does not mean that you have colorectal cancer.)
Fecal Occult Blood Test and Sigmoidoscopy
This combined colorectal screening approach may prove to be more effective for patients considered to be at higher risk for this disease. Talk to your doctor if you are unsure whether you would be at higher risk for colorectal cancer.
If you are worried about being able to cover the costs associated with these screenings, consider looking into the CDC's Colorectal Cancer Control Program. This allows low-income men and women between the ages of 50 to 65 to get screened and receive follow-up care if they are uninsured or underinsured for screening.