Bay Area Cancer Care Center at Bay Area Medical Center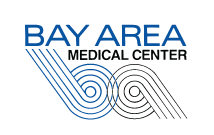 The Bay Area Cancer Care Center is a partnership with St Vincent Medical Center that places all services under one roof. Whether the cancer is treated with radiation, chemotherapy or a combination of both approaches, the combined clinic concept makes treatment more convenient for patients and also allows all patient information to be coordinated on one chart. A highly qualified team that includes physicists, radiation therapists, a certified medical dosimetrist, and oncology certified nurses provides radiation, medical care, and drug therapy five days a week. Bay Area Cancer Care Center also participates in the latest clinical trials for the treatment of a variety of cancers.
In 1992, Bay Area Medical Center recognized the need for the very best cancer care close to home and partnered with Green Bay's St. Vincent Regional Cancer Center to open the Bay Area Cancer Care Center. St. Vincent's nationally recognized Regional Cancer Center provided staffing expertise in radiation oncology that was remarkable for a community of our size. This successful partnership has provided superior cancer treatment focusing on respect and the needs of each patient.
We've found
7 trials
at this facility