New Clinical Trials for Allergies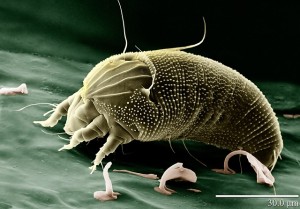 Since there is such a wide variety of substances that a person can be allergic to there is a long history of allergy clinical studies. Having allergies is also often a genetic trait, although the offending allergen can vary from parent to child. This turns some allergy clinical trials into a family affair. If you or someone you know suffers from allergies, you may qualify for an allergy clinical trial.
There are ongoing allergy clinical studies to discover more effective treatments. If you qualify you can help us learn more about the allergies that affect millions every day, at no cost to you. Please review the list of current clinical trials to see which one may be right for you.
What is an Allergy?
An allergy is defined as hypersensitivity in the immune system that is usually caused by exposure to an allergen in the environment. An allergen can be anything from pollen in the air to a specific food that you come in contact with. The symptoms of allergies range from mild congestion to life threatening medical conditions. Since the 1920's and especially in the last three decades, allergies are increasingly attributed to the environment.
Allergy Treatments
There are many tests that diagnose symptoms as a first step in treating allergies. Tests usually involve exposing a patient to a small amount of the allergen to gauge their reaction. Once diagnosed the best allergy treatment is avoidance. However, with airborne allergens such as hay fever complete avoidance is not always possible. Allergy treatments range from over the counter medications that help alleviate symptoms to immunotherapy where patients are exposed to small amounts of the allergen in the hopes that their body will build up a resistance. In more severe cases prescription drugs are available, but again these can only treat the symptoms and do not alleviate the allergic reaction.