Children's Hospital Colorado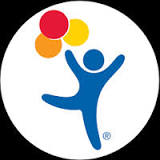 At Children's Hospital Colorado, we see more, treat more and heal more kids than any hospital in our seven-state region. We're experienced and forward-thinking when it comes to the latest methods for diagnosis and treatment. This translates into less invasive treatment, less time, and less stress on you and your children.
Since we are always pioneering new ways of curing childhood diseases, your child will receive the most effective care years before it may become available at other hospitals. We are doing everything we can to help you get your child healthy and home faster than at any other hospital.
Our specially trained pediatric experts recognize that families are our partners, which is why we deliver family-centered care. By making the hospital very family-friendly, we make it easier for parents and siblings to be involved in the day-to-day medical, emotional and social needs of their child.
Our hospital at I-225 and Colfax on the Anschutz Medical Campus in Aurora was designed and built to enhance our care for kids. Using data from an innovative type of study called evidence-based design, everything about our hospital was built to help us speed kids to recovery. From 100% private patient rooms to healing color therapy and views of nature, every detail of Children's Hospital Colorado was built to help kids get better faster and reduce stress on the whole family.
We've found
236 trials
at this facility