Validation of Triggered EMG Values for Pedicle Screws Using a Powered Screwdriver
| | |
| --- | --- |
| Status: | Enrolling by invitation |
| Conditions: | Orthopedic |
| Therapuetic Areas: | Orthopedics / Podiatry |
| Healthy: | No |
| Age Range: | 8 - 21 |
| Updated: | 6/2/2016 |
| Start Date: | February 2014 |
| End Date: | March 2017 |
Previous studies have shown how triggered electromyogram (EMG) pedicle screw stimulation can
be used to effectively test correct pedicle screw placement in the lumbar and thoracic
vertebrae. Most papers agree that if more than 6mA of current are needed to elicit a
response the screw is correctly placed in the bone. If there is a response with less than
6mA there is a strong likelihood of a breach of the pedicle wall or invasion of the spinal
canal. Typically this triggered EMG stimulation is done after all the screws have been
placed with a ball-tipped probe and is paired with intraoperative fluoroscopy to ensure
correct placement of the screws. Another method of testing the current for each screw is
with a powered screwdriver, which can stimulate and give a reading as the surgeon places
each screw. Both of these methods are currently used by surgeons, however the powered
screwdriver has been found to be a faster method. The investigator's aim with this study is
to compare these two methods of testing triggered EMG values. The investigators plan on
doing this by testing each screw with both the ball-tipped probe and the powered
screwdriver, in order to see if there are any statistically significant differences between
the readings.
The purpose of the study is to compare two methods of testing triggered EMG values. All
study measurements will be recorded during the surgical procedure. No follow up is required
with the patient involved and no personal health information will be recorded from the
patients.

Inclusion Criteria:

- between the ages of 8-21 years

- diagnosis of adolescent idiopathic scoliosis (AIS)

- scheduled to receive a spinal fusion

Exclusion Criteria:

- outside of the age range 8-21 years

- diagnosis of any other type of scoliosis (infantile, juvenile, congenital,
neuromuscular, etc)

We found this trial at
1
site
13123 E 16th Ave
Aurora, Colorado 80045
(720) 777-1234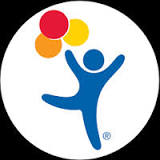 Children's Hospital Colorado At Children's Hospital Colorado, we see more, treat more and heal more...
Click here to add this to my saved trials