New Clinical Trials for Metabolic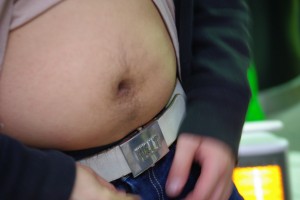 Many of the symptoms of metabolic disorders are very non-specific. The wide variety of types of metabolic disorders also makes them tricky to diagnose. New metabolic clinical trials are needed for scientists and doctors to learn better ways to diagnose and treat metabolic diseases.
If you or someone you know has been diagnosed with a metabolic disorder please review our list of current metabolic clinical trials. Contact us if you are interested in participating and believe that you might qualify.
What is Metabolic?
Metabolic is a term that refers to things having to do with metabolism. Metabolism is a set of chemical reactions that are necessary to maintain life. These reactions are called metabolic pathways and a collection of pathways is known as a metabolic network. Metabolism mainly affects things like growth and reproduction, maintaining cell structure in the body and responses to the environment.
There are two main types of metabolism – catabolic and anabolic. Catabolic creates new energy while anabolic creates new biomolecules. Examples of metabolism include glycosis, respiration and the citric acid cycle. Metabolic pathways are strikingly similar across many different organisms.
Metabolic Treatments
Metabolic treatments depend on the type and severity of the disorder. Common metabolic disorders include what are known as inborn errors of metabolism. These are also called congenital metabolic diseases. These usually occur as the result of an accumulation of toxic substances that the body is unable to metabolize. Examples include glycogen storage disease, congenital adrenal hyperplasia and Kearns-Sayre syndrome.
Common symptoms of metabolic disorders include growth problems and delayed development. Once a disorder is metabolic treatments can include things such as restriction of dietary protein, enzyme replacement, gene transfer, and organ transplant.