A Treatment Extension Study of Mucopolysaccharidosis Type IIIB
| | |
| --- | --- |
| Status: | Enrolling by invitation |
| Conditions: | Other Indications, Metabolic |
| Therapuetic Areas: | Pharmacology / Toxicology, Other |
| Healthy: | No |
| Age Range: | Any - 18 |
| Updated: | 12/23/2018 |
| Start Date: | February 19, 2018 |
| End Date: | October 2024 |
A Multicenter, Multinational, Extension Study to Evaluate the Long Term Safety and Efficacy of Intracerebroventricular BMN 250 in Patients With Mucopolysaccharidosis Type IIIB (MPS IIIB, Sanfilippo Syndrome Type B)
The primary objectives of this study are to evaluate the long-term safety and tolerability of
BMN 250 administered to subjects with MPS IIIB by an implanted ICV reservoir and catheter and
to evaluate the impact of long-term BMN 250 treatment on cognitive function in patients with
MPS IIIB as assessed by developmental quotient (DQ).

Inclusion Criteria:

- Must have completed 48 weeks in Part 2 of Study 250-201 and enter 250-202 within 8
weeks of study completion

- Written informed consent from parent or legal guardian and assent from subject, if
required

- Has the ability to comply with protocol requirements, in the opinion of the
investigator

- Males and females who are of reproductive age should practice true abstinence, defined
as no sexual activity, during the study and for 6 months after the study has been
completed (or withdrawal from the study). If sexually active and not practicing true
abstinence, males and females of reproductive age must use a highly effective method
of contraception while participating in the study.

- If female with childbearing potential, must have a negative pregnancy test at the
Screening visit and be willing to have additional pregnancy tests during the study.

Exclusion Criteria:

- Has both a DQ score < 20 and DQ score < 25% that of the 250-201 Baseline DQ score at
the 250-201 Week 48 visit

- Would not benefit from enrolling in the study in the opinion of the investigator

- Has received stem cell, gene therapy or ERT (other than BMN 250) for MPS IIIB

- Has contraindications for neurosurgery (eg, congenital heart disease, severe
respiratory impairment, or clotting abnormalities)

- Has contraindications for MRI scans (eg, cardiac pacemaker, metal fragment or chip in
the eye, or aneurysm clip in the brain)

- Has a history of poorly controlled seizure disorder

- Is prone to complications from intraventricular drug administration, including
patients with hydrocephalus or ventricular shunts

- Has received any investigational medication other than BMN 250 within 30 days prior to
the Baseline visit or is scheduled to receive any investigational drug during the
course of the study

- Has a medical condition or extenuating circumstance that, in the opinion of the
investigator, might compromise the subject's ability to comply with protocol
requirements, the subject's well-being or safety, or the interpretability of the
subject's clinical data.

- Is pregnant at any time during the study

We found this trial at
2
sites
747 52nd St
Oakland, California 94609
(510) 428-3000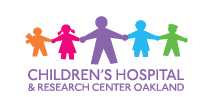 Children's Hospital and Research Center Oakland For nearly 100 years, Children's Hospital & Research Center...
Click here to add this to my saved trials

Click here to add this to my saved trials