New Clinical Trials for Gastrointestinal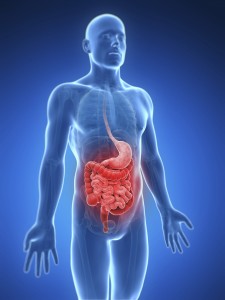 Gastrointestinal clinical studies have taught us a lot about ways to diagnose and treat this category of disorders. However, there continues to be a large population who suffer from gastrointestinal discomfort and symptoms.
There are also many gastrointestinal disorders that are more serious and require ongoing medical treatment. If you or someone you know is interested in participating in a current gastrointestinal clinical trial, please review the list of ongoing trials.
What Do You Mean by Gastrointestinal?
Gastrointestinal most often refers to the tract of the stomach and intestines that is responsible for ingestion, digestion, absorption of nutrients, and expelling of waste in the human body. This is often called the GI tract. In the gastrointestinal tract hormones are released that regulate and aid in digestion. The upper gastrointestinal tract is made up of the esophagus, stomach and duodenum. The lower gastrointestinal tract is comprised of the large and small intestines and the anus.
The gastrointestinal tract has a huge surface area and plays a large role in a person's immune system. It kills pathogens before they can enter the blood. Diseases associated with the gastrointestinal tract include cancer, cholera, colorectal cancer, and Diverticulitis. Common symptoms that there is a problem include constipation and irritable bowel.
Treatments for Gastrointestinal Disorders
Since there are so many different forms of gastrointestinal disorders treating them depends largely on the type of ailment. In the US and Canada it is estimated that 100 million people suffer some form of long-term gastrointestinal symptoms. Much of this is attributed to lifestyle factors such as a poor diet, lack of exercise and stress.
There are also many over the counter remedies available for treating gastrointestinal ailments like heartburn, antacid, diarrhea, and constipation. In cases such as this treating gastrointestinal discomfort could most likely also be done with improvements in lifestyle. More serious disorders require medical attention and diagnosis.