CCOP - Hematology-Oncology Associates of Central New York
5008 Brittonfield Parkway
East Syracuse, New York 13057
(315) 472-7504
http://www.hoacny.com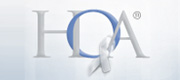 Hematology/Oncology Associates of CNY (HOACNY) has participated in the NCI Community Clinical Oncology Program CCOP for over 24 years. Research opportunities offered through the CCOP compliments the scope of practice of its 16 physicians and 15 advanced practice providers in four offices located throughout Syracuse, New York and the surrounding area. A dedicated research staff comprised of four research RNs, four Clinical Research Associates and a CCOP Administrator/Regulatory Specialist as well as a Manager and Director provide support, guidance, and regulatory oversight to the providers and staff in all matters related to the conduct of research.
Principal Investigator Jeffrey Kirshner has served in this capacity for the majority of the CCOP's existence. He provides guidance and oversight to his colleagues as well as the Department and has established himself as a national resource to research groups and investigators alike. He continues to see patients, providing relevant insight into potential research opportunities as well as perspective on challenges in clinical research today.
In addition to ensuring high quality research opportunities to the practice and their patients, HOACNY CCOP is highly committed to community service. As a well-established resource within Central New York, HOACNY CCOP interfaces with many community and health care establishments to provide primary cancer prevention education as well as support for and understanding of clinical trials. Likewise, the PI, providers, and research staff are actively involved in advancing the mission of the CCOP through their affiliated Cooperative Groups and the NCI.
We've found
3 trials
at this facility
Esophageal Cancer Clinical Trial
Combination Chemotherapy and Cetuximab in Treating Patients With Metastatic Esophageal Cancer or Gastroesophageal Junction Cancer
Status:
Enrolling, Phase II
Updated:
3/15/2011
Click here to add this to my saved trials

Click here to add this to my saved trials

Click here to add this to my saved trials