Mercy Cancer Center at Mercy Medical Center - North Iowa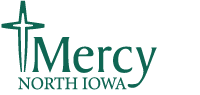 In the late 1800s, the Sisters of Mercy opened hospitals in rural towns and cities across the state of Iowa. The sisters were determined to carry out their mission - caring for persons in need. They worked closely with physicians, nurses, and other individuals who shared the belief that all people in the community deserve good care, given in a compassionate, respectful manner.
The Sisters of Mercy opened St. Joseph Mercy Hospital in Mason City in 1916. Their efforts to care for the growing community augmented those of a group of local doctors, who had established Park Hospital seven years earlier.
Park later was renamed North Iowa Medical Center and was moved from its downtown location to the west side.
To enhance service delivery and address issues relating to rising costs, the hospitals consolidated in 1993 as North Iowa Mercy Health Center. Known today as Mercy Medical Center - North Iowa, the Medical Center has taken a prominent role in ensuring that patients across northern Iowa and southern Minnesota have access to and receive exceptional quality health care and experience world-class service.
We've found
2 trials
at this facility
Esophageal Cancer Clinical Trial
Combination Chemotherapy and Cetuximab in Treating Patients With Metastatic Esophageal Cancer or Gastroesophageal Junction Cancer
Status:
Enrolling, Phase II
Updated:
3/15/2011
Click here to add this to my saved trials

Click here to add this to my saved trials