New Clinical Trials for Epilepsy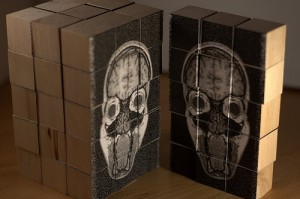 Clinical trials for epilepsy help assess whether new medications or therapies are safe and effective for patients. Your enrollment in an epilepsy clinical study helps ensure that others with this medical condition will continue to receive the best medical care possible. Also, participants often have access to advanced therapies before they are available anywhere else.
If you have been diagnosed with epilepsy, clinical trials allow you to take a more active role in your own health care. Below you'll find a running list of active epilepsy clinical trials from around the country. Learn which studies are happening near you and what you need to do to enroll.
What is Epilepsy?
Epilepsy is disorder of the central nervous system (otherwise known as a neurological disorder) that disrupts the natural nerve cell activity of the brain. The disruption produces a seizure during which a patient could experience a severe change in behavior, loss of consciousness, and sensation. You can find out more about this medical condition at the Epilepsy Foundation and Citizens United for Research in Epilepsy.
Epileptics can experience a wide range of symptoms during a seizure. Some patients may begin to twitch their extremities violently while others may only assume a blank stare. It's important to have a working knowledge of these symptoms if you are living with an epileptic.
People who have been diagnosed with this medical condition tend to get recurrent seizures or fits. These epileptic fits are produced during a surge of electrical activity that overloads the patient's brain. This causes the temporary breaks in messaging between brain cells that can halt activity in the brain.
Epilepsy Treatment
Most epileptic symptoms can be controlled through medication like anticonvulsant drugs. Doctors will describe a course of treatment based on several factors including:
Overall health
Frequency of seizures
Patient's age
Medical history
Seizures can be extremely dangerous — especially when performing activities like swimming or driving — so even it needs to be treated carefully. Contemporary epilepsy treatment has been designed to reduce or eliminate the intensity and rate of episode. Studies have also shown that some children who experience seizures while young outgrow the condition in time.