New Clinical Trials for Nephrology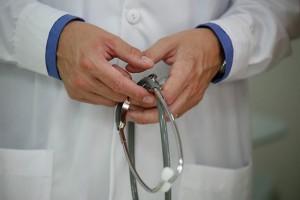 A lot has been learned about the kidney and diseases that can adversely affect it through nephrology clinical studies. Since the kidney is closely tied with many systems of the body it is important that it is working properly. As is the case with many ailments, early detection leads to the best treatment.
Nephrology clinical trials strive to discover better ways to diagnose and treat kidney diseases before they progress too far or become life threatening. If you have been diagnosed with a kidney disorder please review our list of current nephrology clinical trials.
What is Nephrology?
Nephrology is an area of medicine that deals with studies of the kidney. A nephrologists' job is to diagnose and treat kidney diseases. The kidneys are responsible for filtering toxins and waste so that they do not get into the blood. Many problems can occur if the kidneys fail to work properly. Chronic kidney disease, blood in the urine, kidney stones, and urinary tract infections are common ailments that nephrology deals with. Lab tests, biopsies, ultrasounds, and CT scans are used to diagnose these kidney problems.
Nephrology Treatments
The goal of treating nephrology disorders is to slow and prevent further damage to the kidney. Controlling the cause of the kidney disease can do this. Common nephrology treatments include treating hypertension and prescribing renal replacement therapy (dialysis). Hypertension, or high blood pressure, affects the kidneys since if blood is not going through the kidneys properly this allows for toxins to build up.
Medications prescribed for treatment of kidney diseases include steroids and antihypertensive drugs. Chronic kidney disease that has reached stage 5 generally requires dialysis or a kidney transplant. Lifestyle changes such as exercise, staying hydrated and quitting smoking can also be helpful in managing treatment of kidney disorders.