New Clinical Trials for Urinary Tract Infections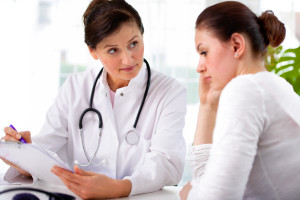 Clinical trials are strongly recommended for people prone to recurrent urinary tract infections (UTIs). Promising studies have looked at better ways to apply modern therapies, while providing further insight on this common bodily infection. Qualified participants stand to benefit from new treatments before they are available anywhere else.
The results of a few UTI clinical studies suggest that cranberry juice could prevent future infections. The juice is renowned for it's potent infection-fighting properties.  Research shows that women who get frequent UTIs stand to gain the most benefit from drinking cranberry juice regularly.
If you've been developed a urinary tract infection, you can take an active role in your health care by participating in clinical trials. Below you'll find a running list of active urinary tract infection clinical trials from around the country. Learn which studies are happening near you and what you'll need to know prior to enrollment.
What are Urinary Tract Infections?
The urinary tract acts as a drainage system removing excess water and waste via urine. Your urinary tract is composed of the bladder, two kidneys, the urethra, and two ureters. As with other parts of the body, germs can invade this system and cause an infection. Urinary tract infections (UTIs) are the second most common type of bodily infection.
Men and women can develop a urinary tract infection at any age — but women are nearly four times as likely to get a UTI. Studies have shown that these factors make a person more susceptible to infections:
Living with diabetes
Requiring a tube to drain the bladder
Spinal cord injuries
Bladder infections are the most common form of UTI. They aren't typically that serious if treated immediately. Bladder infections that are ignored can spread to the patient's kidneys. These infections then become much more serious situations that can cause long-term damage (you can find out more from the National Kidney Foundation).
Treatment for Urinary Tract Infections
The most common treatment for urinary tract infections is antibiotics. Although, doctors can recommend an even shorter course of treatment for uncomplicated cases. People may only need to take an antibiotic for a couple days if they're otherwise healthy. The effectiveness of treatment will ultimately depend on their symptoms and medical background.
Doctors can also prescribe certain medications — like analgesics — to help relieve the painful sensations experienced during urination. This can be beneficial for patients, but there are potential side effects. Urinary tract analgesics can cause some discoloration of the urine.