Endometrial Cancer Clinical Trials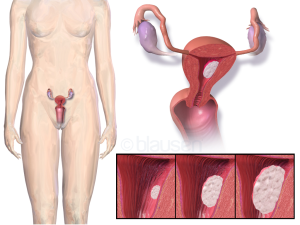 The latest research has helped to improve our understanding of how certain alterations can cause healthy cells to become cancerous. There are various DNA mutations which change the genes that control cell growth. If there is a defect in these genes, then the rampant cell growth can produce cancer.
Cancer clinical studies have shown that specific families actually have a higher risk for endometrial cancer and colon cancer, due to a genetic mutation that impairs their DNA. In the near future, we will be able to test for these DNA changes that could help identify endometrial cancers early or even predict the likelihood that this cancer would metastasize. Endometrial cancer clinical research has helped improve the treatment options available to patients.
What is Endometrial Cancer?
Endometrial cancer is a disease that originates within the patient's uterus. If you are unfamiliar with the female anatomy, the uterus is a hollow, pear-shaped organ located in the pelvis. This organ houses developing fetuses until they are ready to be born.
Endometrial cancer starts in the layer of cells which comprise the lining of this pelvic organ, known as the endometrium. While there are other types of cancer which can develop in the uterus, endometrial cancer is much more common than all the rest. Some health care experts refer to endometrial cancer as uterine cancer.
Unlike colorectal cancer, endometrial cancer is often diagnosed at a fairly early stage. The disease causes abnormal vaginal bleeding, and most women are fairly prompt on going to see their doctor after noticing these symptoms. When endometrial cancer is identified early enough, the removal of the patient's uterus can completely eliminate the cancer from their body.
Endometrial Cancer Treatments
With today's modern medicine and technology, endometrial cancer treatments most often include a combination of surgery, drugs (hormonal and chemotherapy) and radiation. As mentioned before, surgery to remove the uterus can eliminate most of the cancer, but then radiation can then kill any surrounding cancerous cells that may have been left behind. An oncologist may recommend hormone therapy in cases where endometrial cancer is more advanced and has spread beyond the patient's uterus. Chemotherapy is also another option for women that have advanced stage cancer that has begun to metastasize. Chemo drugs will enter the patient's bloodstream and travel through the body, killing off remaining cancerous cells.