Sinai Hospital of Baltimore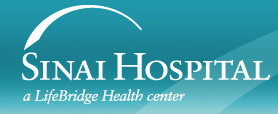 Sinai Hospital of Baltimore provides a broad array of high-quality, cost-effective health and health-related services to the people of Greater Baltimore. Central to its role is the provision of undergraduate and graduate medical education and educational programs to other health professionals, employees and the community at large.
As an organization founded and supported by the Jewish community, it carries out its mission with sensitivity to the needs of Jewish patients and staff, and asserts traditional Jewish values of excellence, compassion and community concern for all.
We've found
67 trials
at this facility