Mercy Hospital Springfield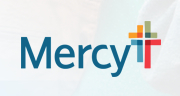 We're continuing a tradition of healing more than 120 years old. Mercy Hospital Springfield is known for its unique combination of leading-edge health care provided by a compassionate team. Our common goal is to provide you with high-quality care and an experience that is easier and more personal. You can count on us to focus on innovation, safety, and patient satisfaction.
Founded by the Sisters of Mercy in 1891, our 886-bed Springfield hospital serves people throughout southwest Missouri and northwest Arkansas.
We are home to a Missouri and Arkansas designated Level I Trauma Center & Burn Center, Life Line air ambulance service, a dedicated Children's Hospital, Cancer Center, Heart Institute, and a nationally-certified Stroke Center. Whether you need a complicated heart procedure, an annual physical, or advanced cancer treatment, we're ready to to take excellent care of you and your loved ones.
We've found
76 trials
at this facility