New Clinical Trials for Angina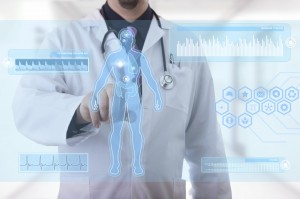 Clinical trials for angina focus on various aspects for the prevention and treatment of angina. Some research focuses on using pharmaceuticals to help clear already clogged arteries while other research looks at the correlation between lifestyle choices and their possible effect on angina. Angina is often a precursor to a heart attack so the more we can learn about it the better chances we have of developing a cure.
There are currently clinical trials for angina being conducted. If you have been diagnosed with this ailment and are interested in helping with research, please review the list of current studies. Participation in clinical trials is always at no cost to you.
What is Angina?
Angina is severe chest pain due to a lack of blood and oxygen to the heart. The main cause of this is blockage of the arteries going to the heart, also known as coronary artery disease. Angina is also known as angina pectoris or effort angina. Variations include unstable angina that occurs while the patient is at rest and is severe at the start. There is also microvascular angina. This has the same symptoms as other forms of angina, but it has a different cause. Rather than blocked arteries microvascular angina is caused by poor function of the small blood vessels leading to the heart. Angina may or may not occur in conjunction with a heart attack.
Angina Treatments
Treating angina is commonly done with nitroglycerin that makes more oxygen available to the heart. Beta blockers are also used. They decrease the heart's workload and make it easier for it to function. Surgical angina treatments include balloon angioplasty, stents and coronary bypass surgery. These procedures physically remove blockages within the arteries that feed into the heart. Lifestyle changes can have a positive effect on the treatment of angina. These include quitting smoking and using diet and exercise to lower blood pressure and cholesterol levels.