Baptist Hospital of Miami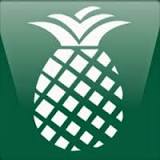 Since 1960, Baptist Hospital of Miami has been one of the most respected medical centers in South Florida.
Located just 20 minutes from Miami International Airport, the hospital's full range of medical and technological services is the natural choice for a growing number of people throughout the world. Baptist's Italian Renaissance architecture and beautiful grounds offer an atmosphere of warmth and welcome unusual for hospital buildings.
Inside the hospital, a highly qualified staff and the finest technology provide a model for treatment capabilities equaled by few other community hospitals.
In 1996, Baptist Hospital was one of only four Florida organizations to receive the prestigious Governor's Sterling Award for total quality management. In 1998, Baptist was recognized as a Magnet hospital for Nursing Excellence by the American Nursing Credentialing Center, an affiliate of the American Nursing Association. At the time, Baptist was the first hospital in the state to receive the distinguished designation. Baptist Hospital is designated a Magnet Hospital through the year 2015.
We've found
13 trials
at this facility