New Clinical Trials for Skin and Soft Tissue Infections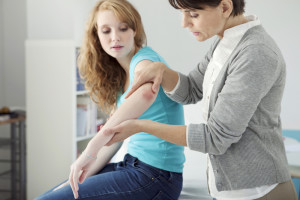 Through skin and soft tissue infections clinical research the causes of these infections are generally understood. Mild cases are treated with minimal pain and suffering. It is the more severe cases that are in need of further clinical research.
If we could learn how to prevent the spread of infection in people with compromised immune systems further complications could be avoided. There are new skin and soft tissue infections clinical trials happening all of the time. Please review the current list if you are interested.
What is Skin and Soft Tissue Infections?
Skin and soft tissue infections are common, usually mild infections that occur on and just under the skin. There are many types of skin infections including fairly mild acne to the very severe flesh-eating bacteria. Some skin infections happen on the surface of skin while others are caused when bacteria gets into cracks in the skin. The site of the infection often becomes inflamed, red, painful, and warm. Types of common skin infections include cellulites, impetigo, boils, and folliculitis. Staphylococcus and streptococcus bacteria getting into breaks in the skin cause many of these infections.
Skin and Soft Tissue Infection Treatments
Most skin and soft tissue infection treatments include antibiotics and pain relievers. The typical skin infection should heal in about seven to ten days. People with already compromised immune systems (such as those in treatment for cancer or HIV) need to be watched closely. There are risks that the infection could get worse and spread. Some simple measures people can take to treat skin and soft tissue infections are to use lotion to prevent cracking and wear shoes to protect your feet. Proper diagnosis is also an important factor in treating skin and soft tissue infections.