Denver Health Medical Center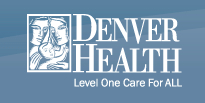 Denver Health is a comprehensive, integrated organization providing level one care for all, regardless of ability to pay. Twenty-five percent of all Denver residents, or approximately 150,000 individuals, receive their health care at Denver Health. One in three children in Denver is cared for by Denver Health physicians as well.
As Colorado's primary safety net institution, Denver Health has provided billions of dollars in uncompensated care. Denver Health is an integrated, efficient, high-quality health care system serving as a model for other safety net institutions across the nation.
We've found
54 trials
at this facility