New Clinical Trials for Post-Surgical Pain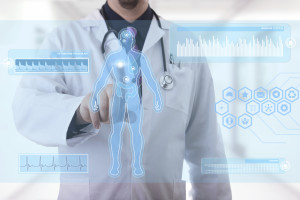 Every patient has the right to expect a certain amount of functioning once they are released from the hospital after surgery. They should be able to function on their own to a certain extent. Clinical trials for post-surgical pain are currently being conducted.
It is an important area to study so that patients can heal as quickly as possible and not be impaired by unnecessary pain. If you have suffered from post-surgical pain in the past, or if you are currently suffering with it, please review our list of clinical trials. Your participation in post-surgical pain clinical trials is always at no cost to you.
What is Post-Surgical Pain?
Post-surgical pain is a response to trauma caused to tissue during the surgery. Surgery can overload pain receptors in the spinal cord and cause it to interpret any stimulation after surgery as painful. This sometimes leads to the pain being nowhere near where the surgery was performed. Post-surgical pain is important to manage because it can lead to complications and a longer recovery time. It has been shown that people have different pain thresholds. It is important that a post surgical pain management is specific to the individual being treated.
Post-Surgical Pain Treatments
Post-surgical pain treatments' main goal is reduce pain. In some surgeries today patients are pretreated with medications applied near the spinal cord. This lessens the trauma after the surgery. Another common tactic used is to avoid the use of anesthesia. Instead the area is numbed and the patient remains awake. This cuts down on the side effects of anesthesia. Treating post-surgical pain usually involves pain relievers either given orally or through an IV. It is sometimes the goal of caretakers to stay ahead of the pain, and thus avoid further trauma.