New Clinical Trials for Pneumonia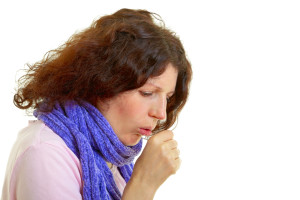 Pneumonia is a leading cause of death among newborns in low-income countries with no access to vaccines. It is a disease that is common all over the world. Approximately 20 – 40% of cases require hospitalization.
Thus far pneumonia clinical research has not found a definitive cure for this disease. There are ongoing pneumonia clinical trials being conducted to find economical and safe ways to diagnose, treat and hopefully ultimately cure pneumonia.
What is Pneumonia?
Pneumonia is an inflammation of the lung. In many cases the alveoli (tiny air sacs) in the lung also fill with fluid. It has many causes including infection, viruses, fungi, parasites, and physical or chemical injury to the lung. Common symptoms of pneumonia include cough, pain in the chest, fever, and difficulty breathing.
It is common in people of all ages and it can be deadly. Different types of pneumonia include acute, chronic, community acquired, hospital acquired, bronchiolitis obliterans organizing pneumonia (BOOP), eosinophilic pneumonia, and aspiration pneumonia. Community acquired pneumonia is the most common form of pneumonia and is highly contagious.
Pneumonia Treatments
The most appropriate course of treatment depends on the underlying cause of the pneumonia. Vaccines are available for those who may be at a higher risk including young people, older people and those with compromised immune systems. To best prevent pneumonia it is recommended that people not smoke and also that they treat the underlying cause of the pneumonia if there is one.
Most pneumonia treatments can be done at home with rest, fluids and over the counter medications to help with the symptoms. Cases caused by bacteria are treated with antibiotics. In some cases pneumonia sufferers have complications that lead to respiratory infections or even respiratory failure. In these cases hospitalization is usually required.