Infertility Clinical Trials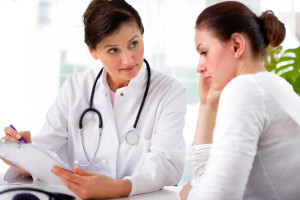 People who have not been able to conceive may want to consider enrolling in a clinical trial. Infertility issues are diagnosed in 1 in 10 couples, and many facilities are dedicated to gaining a better understanding of what causes these problems. There are a wide variety of clinical trials available in gynecologic oncology, infertility, contraception, and reproductive health.
Participants in infertility clinical trials will be monitored closely to determine the effects of applied therapy. Each subject's progress is marked over the course of the study period. Investigators will continue to track data on participants following the treatment phase of the infertility clinical trial.
If you and your partner are dealing with possible infertility, you can take a more proactive step toward pregnancy by participating in a clinical study. Below you'll find a running list of active infertility clinical trials from around the country. Learn which trials are being conducted locally and what you'll need to know prior to enrollment.
What is Infertility?
If you and your partner have struggled getting pregnant, then this could be the result of infertility. It's a relatively common problem that impacts 10 to 15 percent of American couples, but many seek help through organizations like RESOLVE:
the National Infertility Association.
Infertility is clinically diagnosed in women and men who are incapable of getting pregnant after actively trying for more than 1 year. However, the time frame is half this length (6 months) for women older than 35 since an individual's fertility drops as they age.
This has become a relatively common problem, but most patients want to know what's the root cause. Here's how it has been broken down:
Infertility traced to women a third of the time.
Infertility traced to men a third of the time.
All other cases result from both partners or no established cause can be found.
Several different medical conditions and other factors can impact a person's fertility. Thus certain cases of infertility may have more than one root cause. Specialists have developed many therapies which have proven effective in overcoming infertility. There are treatments that'll significantly improve a couple's chances of becoming pregnant.
Infertility Treatment
The applied treatment for infertility depends on a few different factors:
Underlying causes
Length of infertility
Age
Partner's age
Personal preferences
Unfortunately, there are some cases of infertility that cannot be corrected, but patients may still become pregnant with assisted reproductive technology. Treating infertility will require a significant physical, psychological, and financial commitment from patients.